Standard most of our power supplies can be directly mounted into a 19-inch rack. Some smaller power supplies and external interfaces can also be mounted into a 19-inch rack. Rack adapters are offered to mount the following series: SM800, ES300, ES150 and PSC-series. Rack adapters to mount different combinations of power supplies and interfaces into one front, are also offered. Datasheets of the series, mentioned above, describe the 19-inch rack mounting options.
Features
The following 19-inch rack adapters are available:
The following adapters are available for the ES-series:
Where the ES150 and ES300 fit the same adapters.
One ES series unit
Two ES series units
One ES series unit and a PSC interface module
For the SM800, the following 19-inch rack adapters are available:
One SM800 series unit, with either front or rear connection
Two SM800 series units, with either front or rear connection
One SM800 series unit and an ES series unit
For PSC interface modules, separately an adapter exists that can mount: 
Three PSC interface modules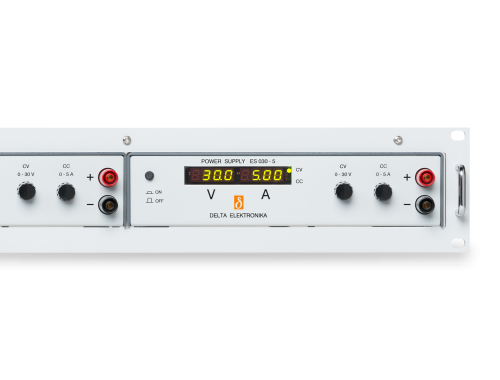 Distributors
To find a distributor in your region, have a look at the list of distributors