Multiple SM15K units can be connected to form a bigger system. The SM15K units serve as a modular building block in bigger systems, from 2 up to 60 units. The outputs of the units can be connected in parallel and series.
To build your own modular system, output assembly kits are offered. That enable the user to easily and safely configure and reconfigure the outputs of any amount of units, at any time. The output kits can be stacked to connect more units, than offered by individual kits. For example, to connect 20 units in parallel, two assembly kits of ten units and a connecting set for two units can be used to stack.
Furthermore, many of our distributors offer custom cabinet systems, built to your needs.
Features
Offered assembly kits can be connected to each other, to stack SM15K units to any desired number of units.
Assembly kits are easily installed and removed.
Assembly kit contents:
Bus bars to connect the outputs of the power supply units
Cables to connect the plug-and-play master/ slave interfaces
Output safety covers
Functionalities
SM70-CP-450
M/S PAR SET A2 — for 2 units in parallel
M/S PAR SET A3 — for 3 units in parallel
M/S PAR SET A4 — for 4 units in parallel
M/S PAR SET A5 — for 5 units in parallel
M/S PAR SET A6 — for 6 units in parallel
6 to 60 in parallel — contact factory
SM210-CP-150, SM500-CP-90 and SM1500-CP-30
M/S PAR SET C2 — for 2 units in parallel
M/S PAR SET C3 — for 3 units in parallel
M/S PAR SET C4 — for 4 units in parallel
M/S PAR SET C5 — for 5 units in parallel
M/S PAR SET C6 — for 6 units in parallel
M/S PAR SET C7 — for 7 units in parallel
M/S PAR SET C8 — for 8 units in parallel
M/S PAR SET C9 — for 9 units in parallel
M/S PAR SET C10 — for 10 units in parallel
M/S PAR SET C11 — for 11 units in parallel
M/S PAR SET C12 — for 12 units in parallel
13 to 20 in parallel  — see application note
21 to 60 in parallel — contact factory
SM500-CP-90
M/S SER SET BA — for 2 units in series
M/S SER SET BB — for 3 to 6 units in series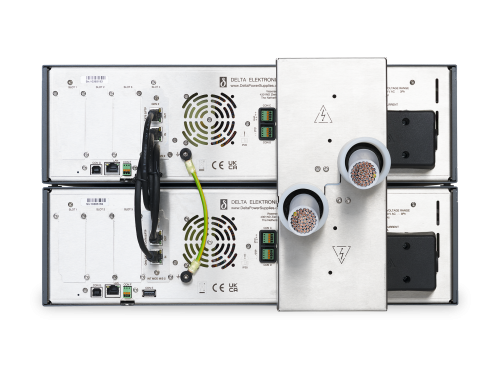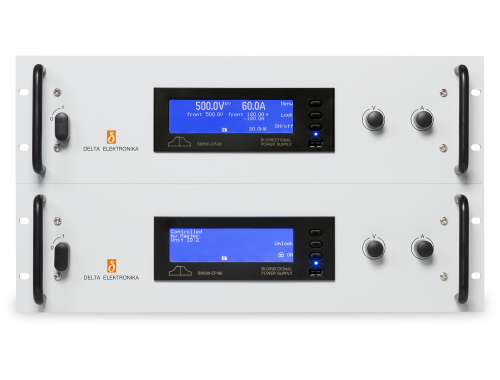 Distributors
To find a distributor in your region, have a look at the list of distributors